Visualize your victory with MSI Optix G242 esports gaming monitor. Equipped with a 144hz Refresh rate, 1ms response time IPS panel, Optix G242 will give you the competitive edge you need to take down your opponents. Enjoy extremely smooth, tear-free gameplay with built-in NVIDIA G-Sync Compatible technology when paired with a compatible NVIDIA graphics card.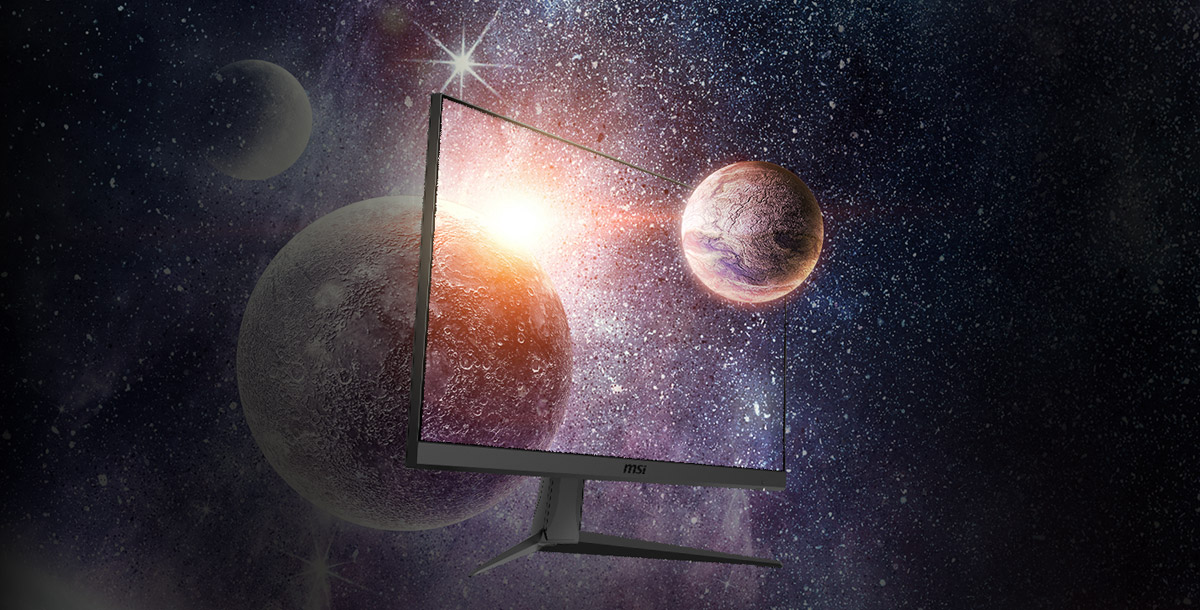 THIS IS COLOR
Optix series monitor is equipped with an IPS panel that produces no image distortion and minimum color shifts when viewed from different angles. Additionally, the IPS panel will offer clear images and instantly optimize screen color and brightness to ensure that you enjoy every scene at its best.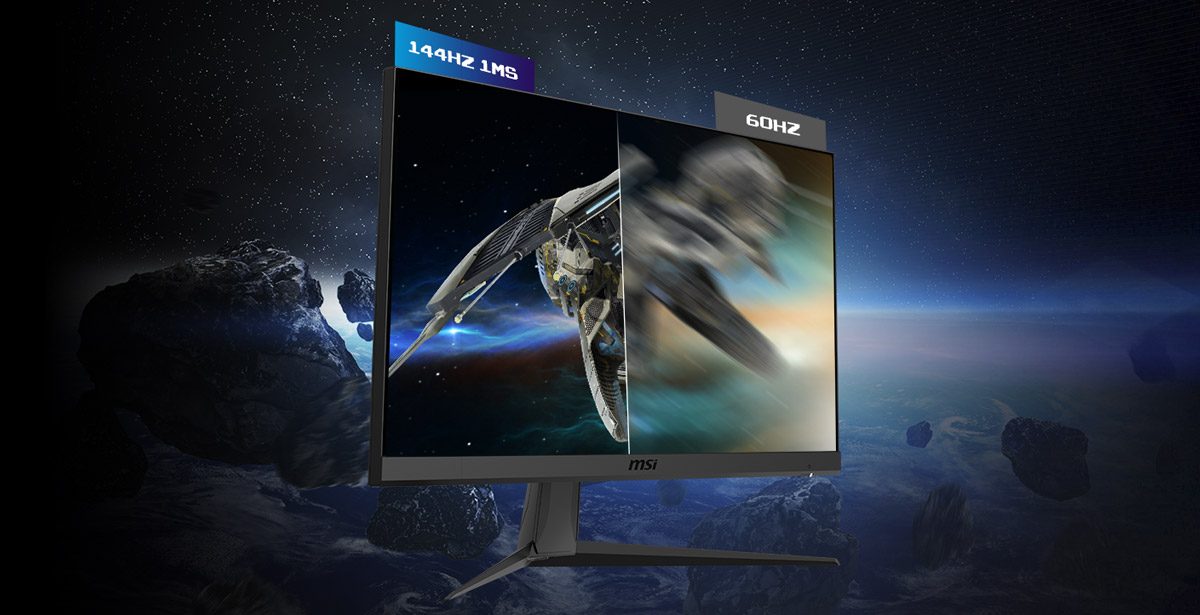 144HZ REFRESH RATE + 1MS RESPONSE TIME
Optix monitors are equipped with a 144hz refresh rate and 1ms response time IPS panel which has the most benefit in fast moving game genres such as first person shooters, fighters, racing sims, real-time strategy, and sports. These type of games require very fast and precise movements, which an ultra-high refresh rate and fast response time monitor will put you ahead of your competition.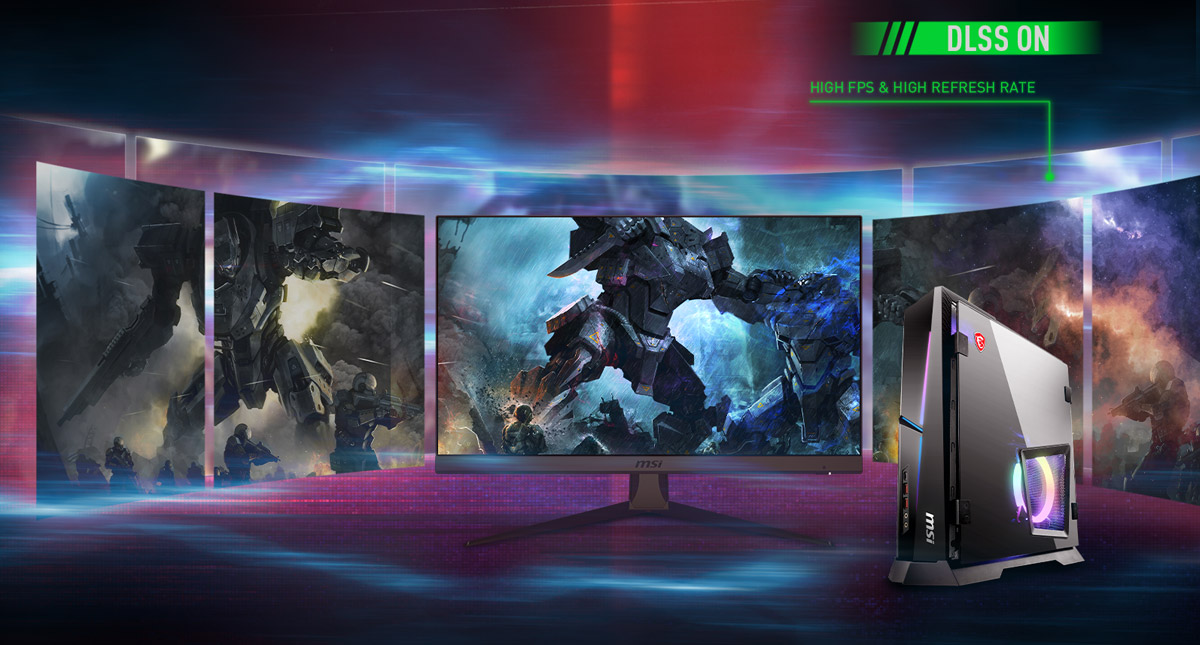 The Best Mate In Crime
NVIDIA DLSS boosts frame rates and generates beautiful, sharp images through AI processing Tensor Cores on GeForce RTX. However, only high fps is not quite enough for a professional gamer. To not waste the performance of the GPU, and to enjoy the smoothest gaming experience, you need a high refresh rate monitor. MSI gaming monitors will be the best choice for you.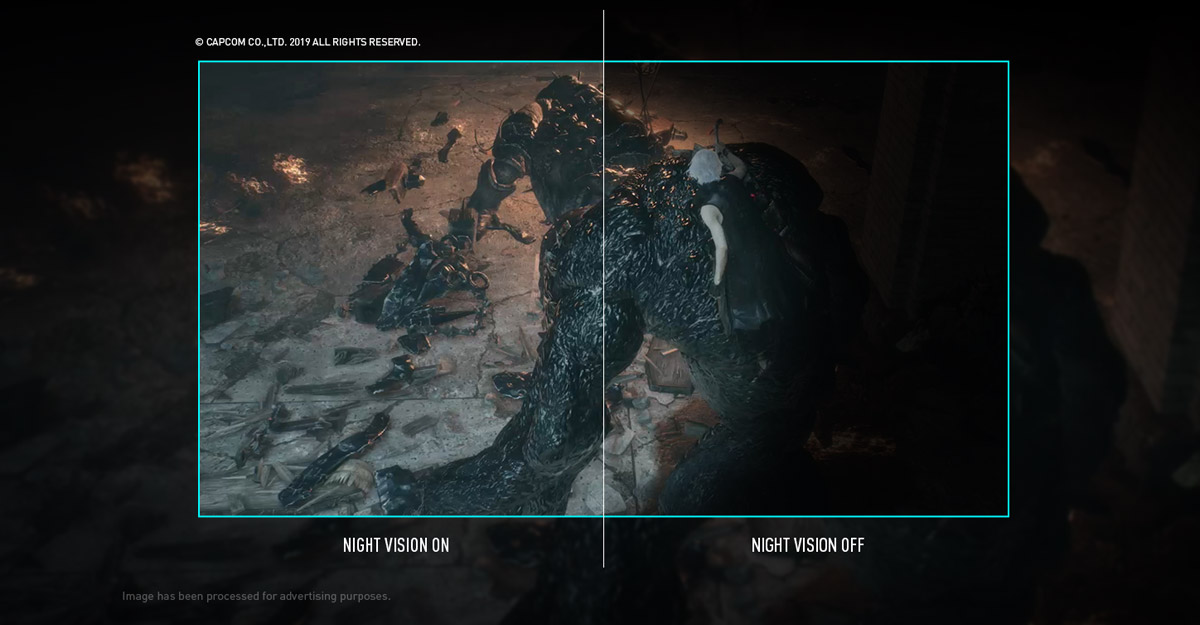 NIGHT VISION ENGAGED
Whether your entire screen is dark, or just a few portions have heavy shadows. Let the world's first smart black tuner brighten your day by bringing out the fine details in dark areas.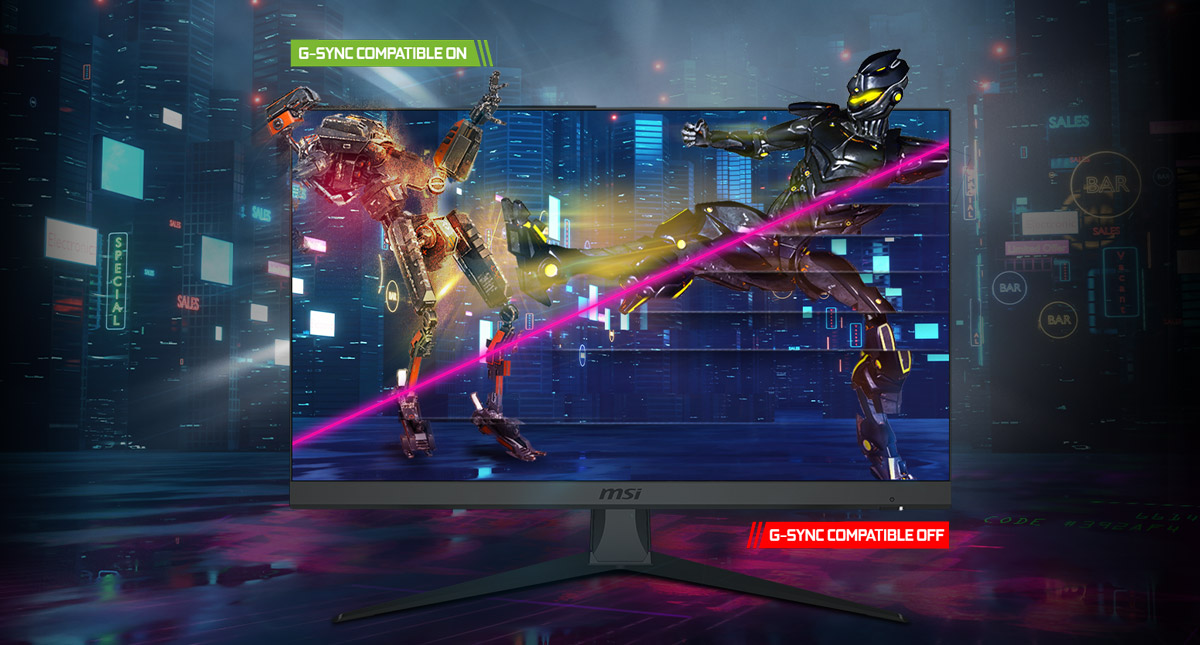 PERFECTION FOR ANY Refresh Rate
Take on any game without tearing, stuttering, flicker, or artifacts. G-SYNC compatible dynamically matches the refresh rate of the display to the frame rate of the GPU. Unlike other solutions, its unrestricted refresh rate supports from zero Hertz up to the maximum supported by the LCD panel—so you can count on exceptional performance in every game.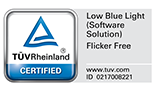 Blue Light Reduction
Optix monitors are optimized to produce less amount of blue light displayed by the monitor, so that you can game for longer periods of time without eye-fatigue.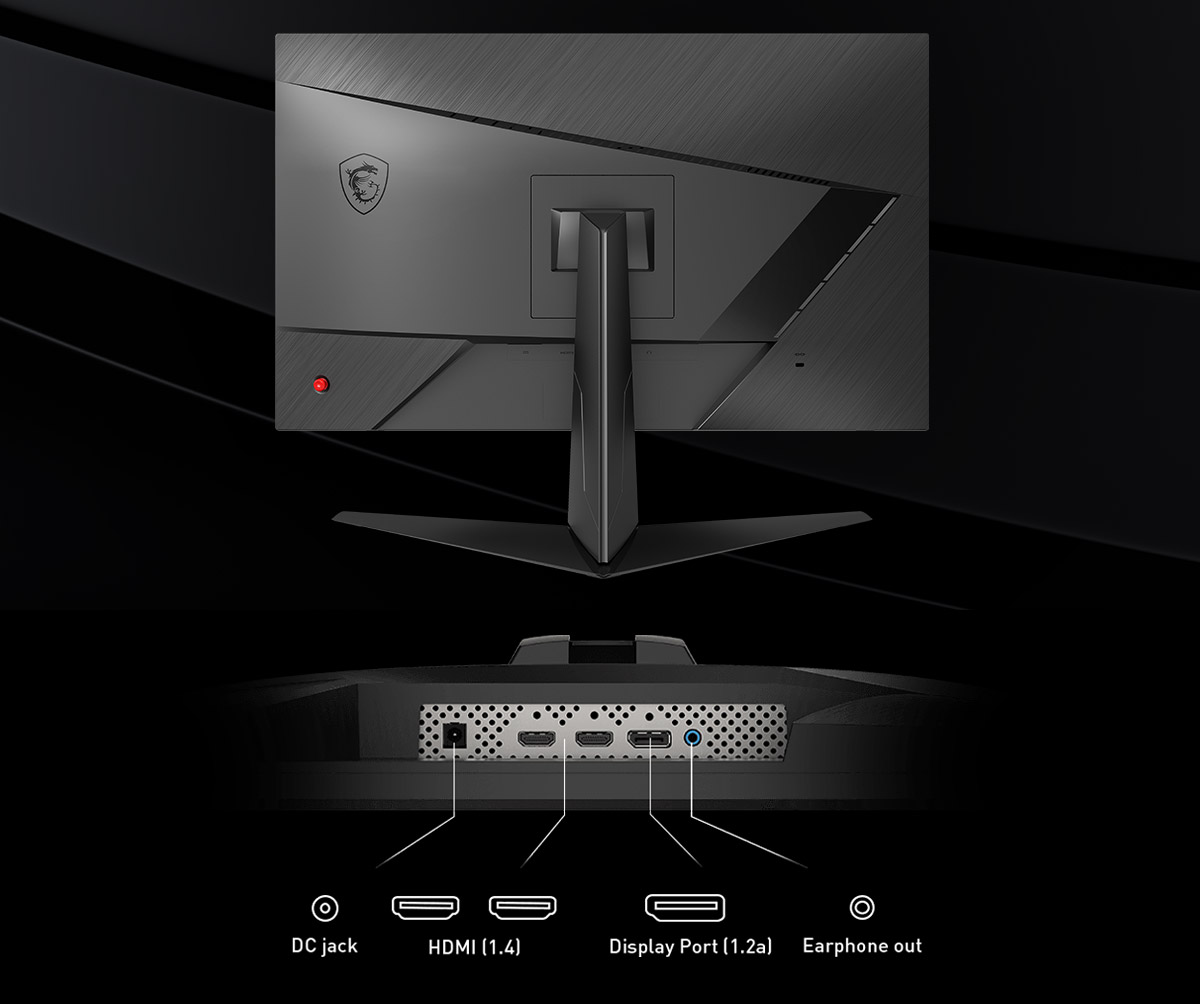 Panel Resolution 1920x1080 (FHD)