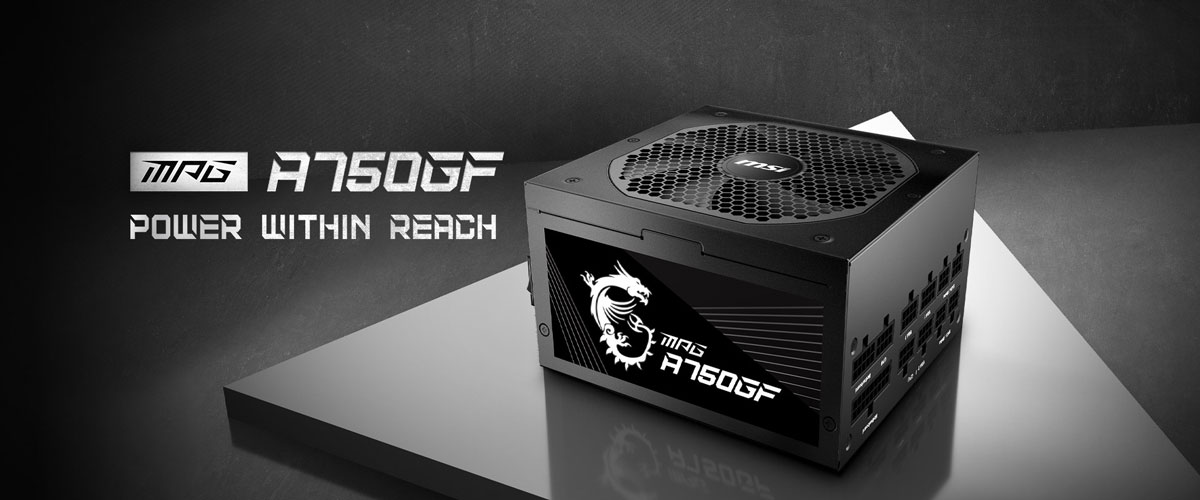 EXTENSIVE GPU SUPPORT
The MPG gaming power supply can support the NVIDIA GeForce RTX™ 30/20 Series and AMD GPUs. Prepared for the highest of requirements, the MPG power supply's IO supports can support different and versatile ways of connection according to the power connector design of different graphics cards.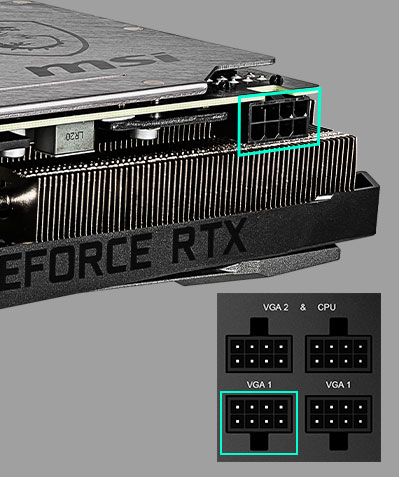 1 VGA Power Connector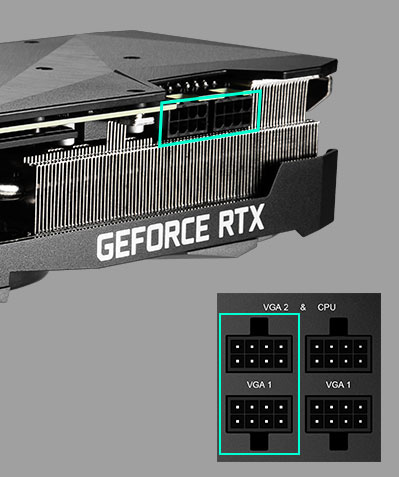 2 VGA Power Connector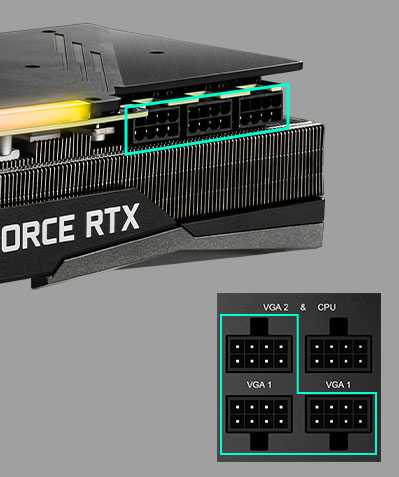 3 VGA Power Connector
80 PLUS GOLD CERTIFIED
The efficiency of your power supply directly influences your system's performance and your power consumption. The 80 PLUS Gold certification promises lower energy consumption and higher efficiency.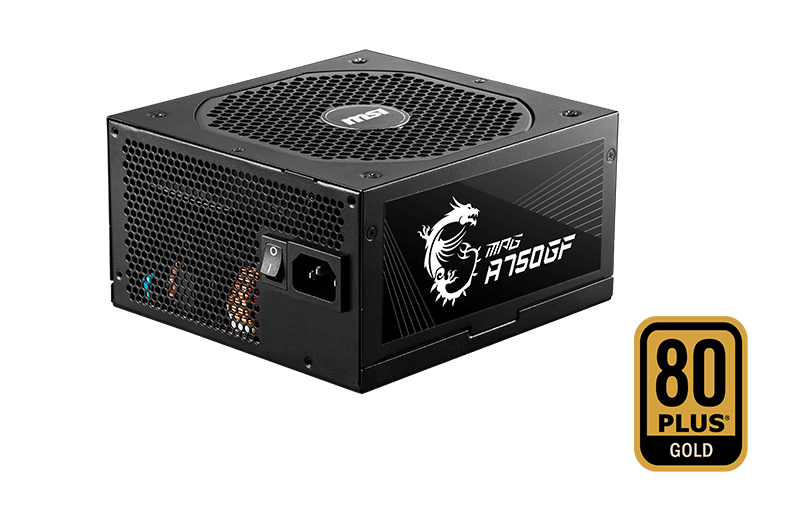 100% GENUINE JAPANESE CAPACITORS
Aiming for unwavering product quality and performance stability, the MPG gaming power supply comes with 100% Japanese 105°C capacitors.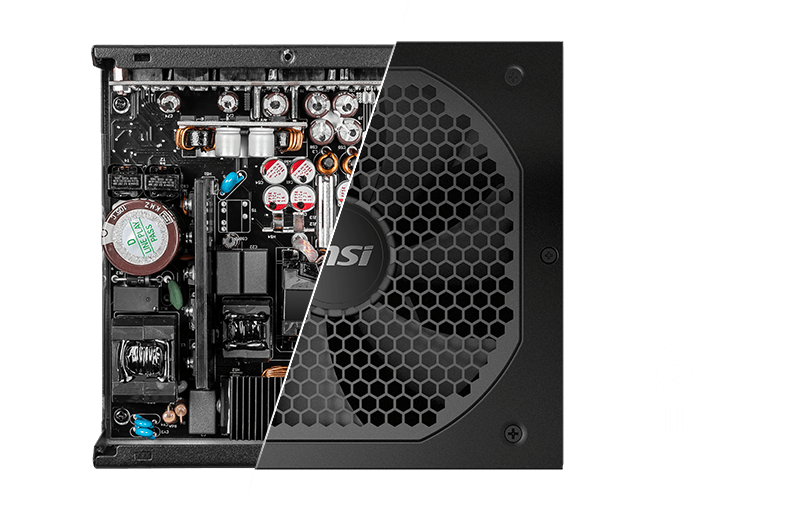 *This image is for information purposes only. Please see the actual product for reference.
FUNCTION AND FORM
With the MPG power supply's modularity, you only connect the cables that you need. Less cables. Cleaner look.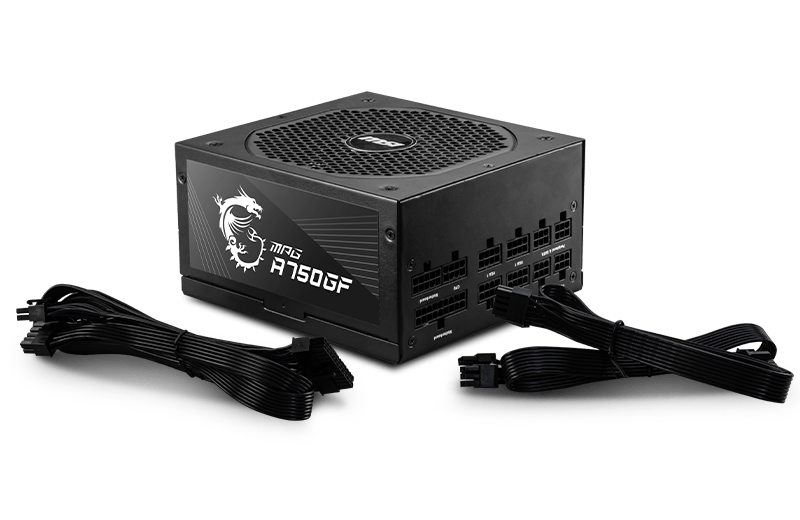 STAY ORGANIZED
All of the MPG gaming power supply's cables are flat and in black. Thanks to the flat cables, the entire system can be more organized with more room for unobstructed airflow.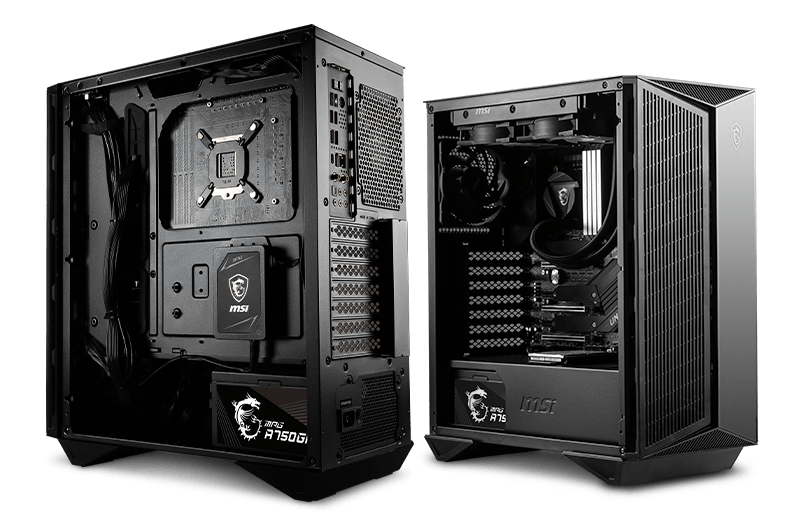 Shown with MSI's MPG GUNGNIR 110M & MAG CORELIQUID 240R liquid cooler.
FITS LIKE A GLOVE
The MPG gaming power supply's 160mm-long and 150mm-wide dimensions ensure a comfortable and easy fit in most PC cases. This means more space for cable management and airflow to the rest of the system.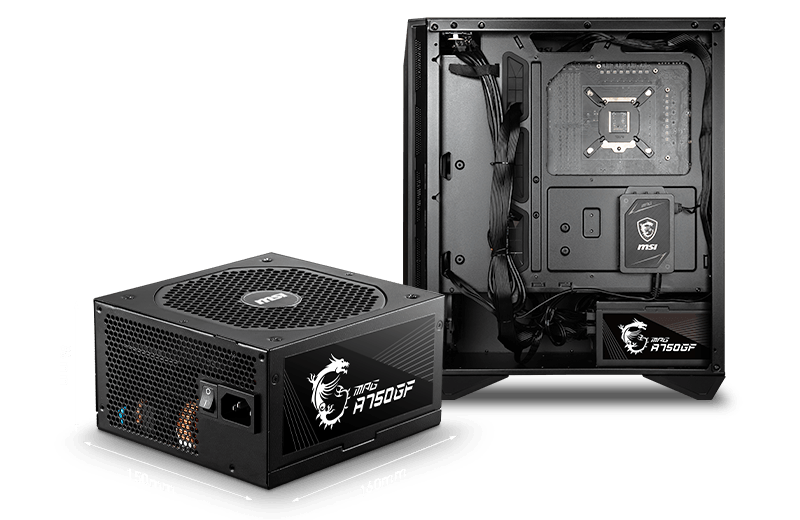 SILENCE WITHOUT COMPROMISING DURABILITY
The MPG gaming power supply performs quietly at 22dB and enjoys superb durability thanks to its FDB fan that has a longer lifespan than sleeve bearing fans.
*This content is for information purposes only. Actual results may vary.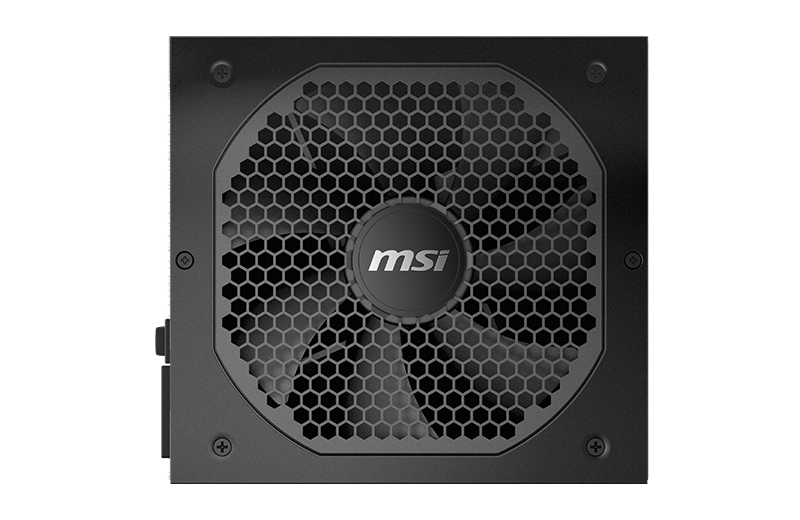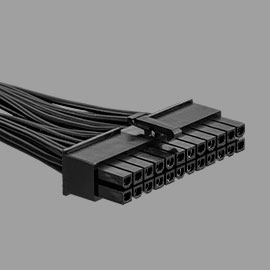 x1 ATX Connector
24-PIN
600mm ± 10mm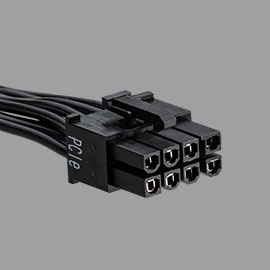 x6 PCI-E Connector
8-PIN (6+2)
500mm ± 10mm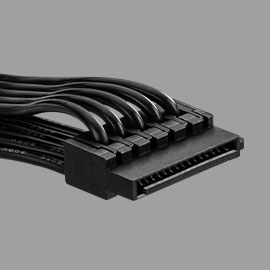 x8 SATA Connector
(SATA)
950mm ± 10mm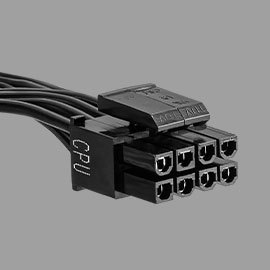 x2 EPS Connector
8-PIN (4+4)
700mm ± 10mm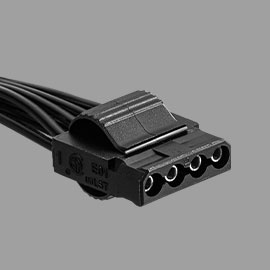 x5 Peripheral /
FDD Connector
4-PIN
1100mm ± 10mm
SPECIFICATION
AC Input
100V~240V
DC Output
+5V
+3.3V
+12VMBPH
+12VCPU
+12VVGA1
+12VVGA2
-12V
+5VSB
22.0A
22.0A
25.0A
25.0A
35.0A
35.0A
0.3A
2.5A
Total Power
120W
750W
750W