CURVED LED GAMING MONITOR
Bring your gaming experience into the next generation, with the AI equipped Optix MPG341CQR curved ultrawide gaming display. With built-in voice control and a smart webcam, easily adjust and adapt your monitor settings to any situation. With built in RGB LED's on the front and support of SteelSeries GameSense software, quickly check your ammo, health or power stats with a glance of the LEDs. Enjoy super smooth and immersive gameplay with a curved 144Hz refresh rate + 1ms response time Samsung panel and adaptive sync technology.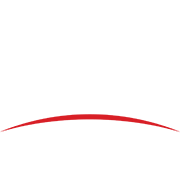 Curved GAMING
Gamesense

UWQHD
Fast Response Time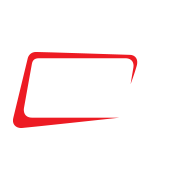 High Refresh Rate

GAMING OSD APP
Stay Confident Stay Immersed
The MSI Optix MPG341CQR monitor is built with a 144hz refresh rate, 1ms response time Curved VA panel which excels in displaying fast moving game genres such as first person shooters, fighters, racing sims, real-time strategy, and sports. Along with the high performance capabilities, the display also features a high resolution at 3440x1440p, HDR 400 and an Ultrawide Aspect ratio for extremely immersive gaming and content viewing.
© CAPCOM CO.,LTD. 2019 ALL RIGHTS RESERVED.
Accessorize Your Experience
Included is a camera cradle that can slide across the top of the monitor, allowing the addition of higher end cameras with tripod mounts to be attached increasing overall stream quality. Also included is a mouse bungee that attaches to the bottom of the monitor to help reduce friction from the mouse cable and reducing clutter from your desk.
Wondering how the weather will be? The MSI Optix MPG341CQR with its Smart RGB LEDs can be set up to show information such as weather through visual colors and animations.
The MSI Optix MPG341CQR can automatically detect the ambient light in the room and adjust the screen brightness to the appropriate level.
Unlock the Full Potential
The MSI Optix MPG341CQR has a built in smart webcam that provides facial recognition which can help unlock your PC, launch programs, and change color profiles based on the user it detects.
Enhance your competitive gameplay
with Steelseries Gamesense
The MSI MPG Series monitors are the world's first monitors that is integrated with the Steelseries Gamesense software. In the bottom of the front panel are five RGB LED sections that can be connected to popular online games which can reflect in-game status such as ammo count, health and armor remaining in real time. With Steelseries Gamesense, you can also create custom notification settings such as when you receive Discord messages.